The Great Grey Beast February
Published at 21 February 2018 12:29 PM EST in 'General'
---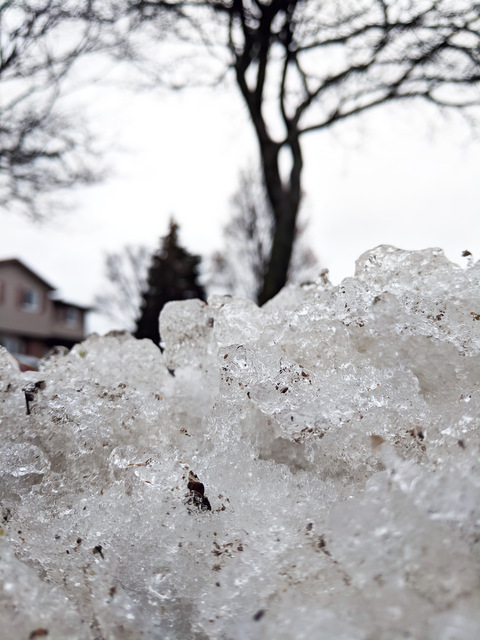 I can't seem to come up with anything to write.
I sit in front of my blank computer screen and inevitably open another tab with twitter or instagram or amazon and entertain myself shifting through the horror show that is the current news cycle or get lost in pretty pictures of other peoples amazing artwork and my writing screen remains blank.
I hate February, it is such a dismal and uncreative month … at least for me.
The beautiful snow of the first falls has turned into the grey/brown slushy ick snow of February. It is a constant reminder of just how much disgusting pollution we add to the environment everyday.
The temperature is miserable and you never know when the next storm is going to come.

You huddle up in your house to stay warm only to find it has becomes an prison of monotony.
As Clive Barker (1992) once wrote it is like "...the great grey beast February has swallowed (me) alive"
Blah
Blah Blah Blah
But I guess there is coffee ...
And March is on the horizon so maybe spring flowers are not that far away ….
And at least I put some freaking words on the blood screen …
Barker, Clive (1992). The Thief of Always. New York: Haper Collins.